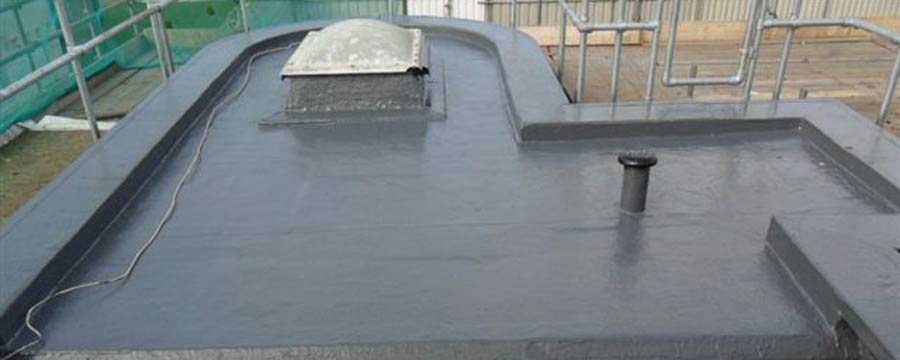 Liquid Applied Waterproofing
Cold applied liquid waterproofing systems are becoming ever more popular, with the added benefit of no hot works or naked flame. Particularly a popular choice with council owned buildings. Whilst the predominant use of these products are for roof waterproofing, Balcony and Walkway systems are also available with a non-slip surface finish.

Liquid applied waterproofing systems are ideal for roofs which contain a lot of roof mounted plant/services or penetrations, and where normal membrane roofing would not be an option.

Various colours are available for the finish (dependent upon roof size), and the systems will generally consist of a Base Coat with a reinforcing mesh laid into it, and a Top Coat finishing layer. An additional Top Coat can be installed for higher warranties. Warranties are available from 10 to 25 years in duration.