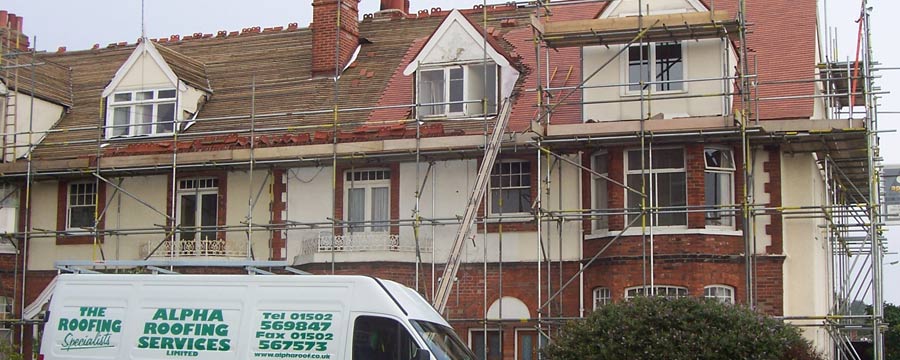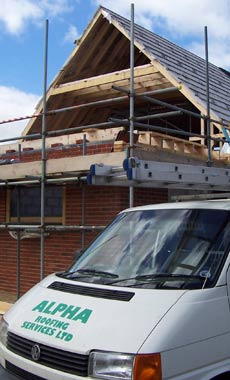 Tiling and Slating
Choosing the right tile or slate for your roof can be a daunting consideration, due to the exceptional variety of choice.

Tiles can come in a variety of forms, generally made from either concrete or clay. A variety of colours are available to give even the most standard of roofs a satisfying aesthetic finish. Clay tiles have a longer life span than concrete tiles, but concrete tiles offer a cost effective solution to re-roofing.

Large format roof tiles, for example Double Roman concrete tiles, tend to be laid with a single lap to the adjoining tiles, nailed to the timber battens beneath. Small format tiles, for example Plain Tiles, will be laid double or treble lapped due to their inherent size, and will require additional timber battens to be fixed to.

Slates are supplied in their natural form, or as a man-made product. Natural slate roofing can to be imported from China, Spain, Brazil or Wales, with the Welsh slate being regarded as one of the best slates on the market, but are known to be very expensive. Man-made slates will be made of fibrous-cement and slate materials to provide a cheaper alternative to natural slate.

Product warranties on roof tiles and roof slates are available up to 60 years from the manufacturer. A 10 year workmanship warranty is offered with the majority of pitched roofing applications.